The First Load of Lumber

Water based Pigment on Silk

Blue Bird Series - Motherhood

water-based pigment on watercolor paper

Winter

Water based pigment on Xuan paper

Dawn 2018

18 x 18 inches – Water based Pigment on Silk
Yidan Guo's artwork has been recognized as among the best of that produced by the rising generation of Chinese artists.
In Yidan's art, her goal is not only to suggest the identification of her subject, but also to share the deep emotions that she has found in herself and in her subject. Yidan's painting conveys the deep and subtle feelings in mankind. The delicate emotions she feels from here subject results in the techniques and quality in her work. 
Yidan' work represents a powerful combination of the ancient Asian art spirits and the contemporary art spirits, builds connections between the East and the West, the mankind souls and the universe.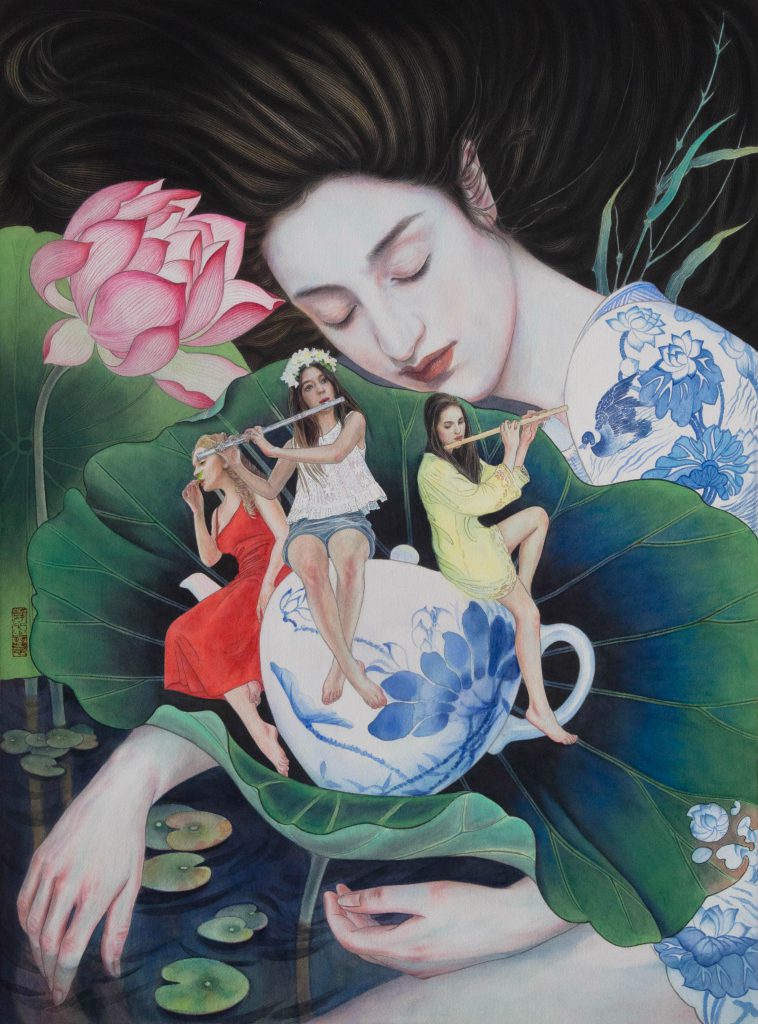 Water based pigment on watercolor paper